Booking.com6.9
Expedia.nl7.4
Google7.4
Beautiful nature reserve near the German border
If you want to completely unwind, then Parkhotel Val Monte is the ideal location. From the terrace you can overlook the Ooijpolders, a beautiful nature reserve. You can also make use of our beauty and wellness facilities.
Hotel with beauty and wellness facilities
Panoramic view of Ooijpolders from the terrace
Near nature reserve Millingerwaard and the German border
Nine multifunctional meeting rooms
Luxurious hotel facilities
Do you need some relaxing time? Fletcher Parkhotel Val Monte is the perfect place for your overnight stay. The wellness facilities of the hotel will make your stay complete. The versatile surroundings have enough on offer for those who seek some adventure and excitement.
Take a seat in our Restaurant Panorama for a delicious dinner. The various dishes are prepared with passion by the kitchen staff. With beautiful weather you can enjoy the wonderful view of the Ooijpolders. Furthermore, the hotel is ideal for business purposes. 
Wonderfull ambiance
Fletcher Parkhotel Val Monte is located in versatile surroundings. The nature reserve Millingerwaard is ideal for unique hiking and cycling tours. Furthermore, the city of Nijmegen lies at a short distance of the hotel in Berg en Dal.
Our team warmly welcomes you!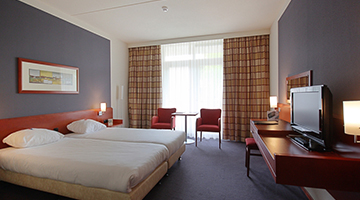 Photos and videos
Curious about your stay at Fletcher Parkhotel Val Monte? Check out the photos and videos of our hotel here.

Photos and videos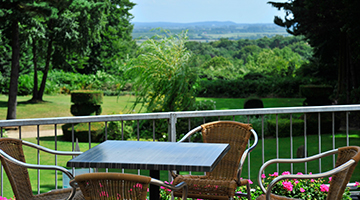 Magnificent view
Enjoy a terrific view of the lovely garden while sipping a drink at our terrace. The hotel is surrounded by beautiful nature with Millingerwaard and the hills of Groesbeek at a short distance.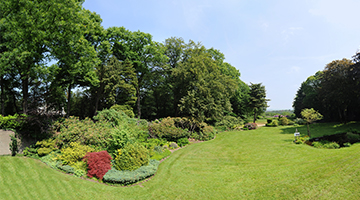 For the nature lover
Near the large city of Nijmegen, where you can soak up the culture and go shopping, you will find Parkhotel Val Monte. Located in a beautiful nature reserve where nature lovers can indulge themselves.

Surroundings